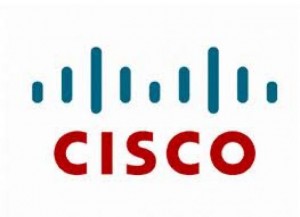 Today saw the launch of Cisco's Connected World report, which examined the needs and expectations of the global workforce. The report surveyed 2600 workers in 13 countries, including Australia. There were some interesting gems amongst the findings, including that 74 percent of Australians would take a pay cut in order to get a more flexible working life – higher than the 60 percent reported on average around the world – and reflecting the importance that many Australians place on lifestyle over just earning money.
More than one third of respondents indicated that being able to work remotely was more than a privilege – it was a right.  The report also found however that 43 percent of Australian workers still believed it was necessary to be in the office to make decisions more effectively and efficiently.
Cisco's vice president for Australia and New Zealand Les Williamson opened with the assertion that technology has already delivered the ability to create a more flexible working environment.
"Technology is by no means the the issue that we have … we can safely deliver on the vision," said Williamson. "Its the cultural, business process, and governance aspects that we should be focusing on."
The report was launched with a panel discussion featuring futurist Ross Dawson, the Parliamentary Secretary to the Prime Minister and Parliamentary Secretary for Immigration and Multicultural affairs, Senator Kate Lundy, the general manager of the distributed contact centre organisation [email protected], Jacob Murray-White, and the national chair of the Australian Psychological Society's College of Organisational Psychology Fernanda Afonso.
Dawson discussed how the business environment is changing with new pressures and competition.
"The organisations that will be successful will have to look dramatically different to the ones of today," Dawson said. "They will have to build the responsiveness and adaptability to fit into their environment. What is required is flexible work structures which bring out the talent of the people working in those organisations."
Fernanda Afonso said there was work to be done in thinking terms of managing diversity in the workforce.
"Human beings tend to think the way they are wired is the way that everyone else is wired," Afonso said.
Senator Kate Lundy discussed how the government's decision to invest in a high bandwidth network would further enable this flexibility in the workforce.
"The profound thing for Australia in closing the digital divide is that people will have choice about where they work and how productive that work will be," Senator Lundy said. "And the timing of it sets Australia to be a fascinating test bed for changing work practice around the world."
Murray-White's business already uses a distributed workforce, which he said enabled him to select from a broader talent pool.
"It enables people who have made a lifestyle choice about where they want to live to make a choice," Murray-White said. "We get incredibly well qualified people … that have no other way of participating in this workforce."
Dawson also pointed to significant opportunities for sectors such as professional services, while Senator Lundy talked about the opportunities in digital media production, and creative industries.
"Standard process work and data processing is still a huge part of the workforce," she said.