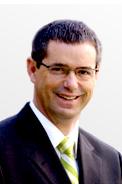 Am currently in the audience for the Department of Broadband, Communication and the Digital Economy's Telework Forum at the Westin Hotel in Sydney. The purpose of today is to explore the opportunities for the promotion of remote working and teleworking, and how to encourage its uptake within the business community.
The event was kicked off with an address from the Hon. Stephen Conroy, who reiterated the government's goal to double the number of Australians who telework by 2020, so that one in eight might work from home rather than an organised workplace. Australia lags many other developed economies when it comes to the adoption of telework. He also talked about an Access Economics report that showed that gains in reduced travel costs, staff retention and productivity gains through the use of telework by just a small number of workers would be between $1.4 and $1.9 billion each year. According to Access economics, if 10 percent of Australian employees teleworked for half the time we could save 120 million litres of fuel each year and reduce peak traffic by 5 percent.
And while the National Broadband Network might alleviate the technical problems, there are still cultural barriers to be overcome.