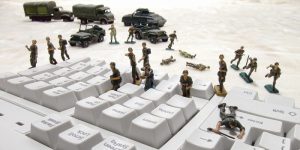 That cyber attacks can have a strong impact on brand value is indisputable, with the damage to the brand potentially outstripping the value of lost intellectual property or other damages. The extent of brand damage from a cyber attack can also be directly proportional to the quality of the brand's response.
Data security is not just an issue for the IT or cyber security team. The damage from a cyber attack can affect the entire operation, and especially its brand reputation, and as such it is a topic that a broader set of executives are taking an interest in.
CMOs in particular are coming to realise that the era of data-driven marketing brings with it new responsibilities in terms of how their organisations manage and protect the customer data they are using. and that this data can be highly valuable to malicious actors.
So it is not surprising to hear that a growing cadre, led not surprisingly by marketers in the tech sector itself, are equipping themselves to better understand how their data is protected, and how best to limit the damage when an attack does take place.
You can read more about what they are doing and the links between cyber security and marketing in this article for CMO.com.au.