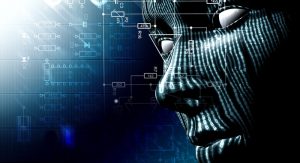 Is AI just the latest victim of the mar-tech hype cycle, or will it really have a lasting impact on how marketers operate?
The answer is probably both, but the long-term impact may be more profound than is immediately obvious. Right now the focus on AI is as a tool for marketers to achieve conversion by refining how and when they reach customers, and which which messages. In this respect AI is being used to extend and simplify work already taking place in customer personlisation. The hope is that AI will simplify these tasks and free marketers to get back to marketing and out of data science. But how much of a role will remain for all but the best marketers?
And what happens when consumers begin to get hold of true AI agents of their own, that are capable of scouring the market and seeing through the clever manipulations of marketers to gain the very best deals possible?
Will the future be one where AI-based marketers are marketing to AI-based consumer agents? And if so, exactly what role is left for people?
Read more about the future of AI in marketing in this feature article for CMO Australia, then make up your own mind – before an AI makes it up for you.