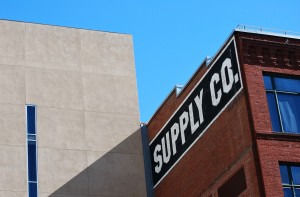 The first session back after lunch focused on companies that have already been building successful broadband-based businesses. The first speaker was Tom Kennedy, the executive director of group digital services at Omnilab Media, who talked about his company's success in international media production, and its services business, which delivers media to dozens of different media companies and distribution platforms. In terms of revenue, he talked about how revenue from advertising is in decline, while subscription services are likely to rise and transactional models are getting stronger.
"If you give people the model where people can get to content fast, efficiently, and in a time when they want to get to it, they will pay for it," Kennedy said.
And while content is king, Kennedy said distribution was King Kong, in terms of the value that came from getting content out to as many different distribution platforms as possible. He also talked about the difficulty today in delivering content with quality – something that requires more investment in networks.
The ABC's head of strategic development Abigail Thomas, who talked about what it means when people have access to synchronous networks and what they mean for media applications, especially when everyone has access to them. She ran through a demonstration of its use of the Ushahidi services, which asks citizens to report in during emergency situations to allow people either on the ground or elsewhere to pinpoint where help is needed. It has been used in situations such as the Haiti earthquake, but also for the Pope's visit to the UK. The ABC used it to ask citizens to provide information about feral animals around Australia, and again in a more serious way for the Queensland floods, where it was viewed by 200,000 people. It was the second biggest deployment after Haiti.
Thomas also described how an application like Ushahidi could looking in a broadband-enabled world, with more people more comfortable with the technology and contributing to crowdsource initiatives, and doing so in a richer way.
"The synchronous nature of the NBN has the potential to connect us into many national conversations," Thomas says.
The third speaker for the session was Rachel Dixon, the chief operating officer at Viocorp. She described there being three things that you need to do anything online – content, infrastructure and salaries. She said that the old trend of online video being confined to short-form content is being turned around, with the big growth now in long-form content and IPTV.