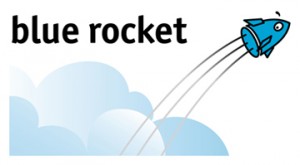 The first session after lunch focused on digital media and entertainment, with the first presentation given by David Gurney, co-founder of Blue Rocket Productions. David talked about the company's history developing multimedia entertainment, and how the economics of production have become harder as the media has become more advanced.
He also talked about the difficulty inherent in looking into the digital entertainment industry's future.
"We are in a market where it is getting harder to tell the true innovators from the people who are just good marketers, and audiences are moving away from channel loyalty to brand loyalty," Gurney said. "Audiences are slipping away from television into Facebook, or into World of Warcraft. So the advertisers know this and are pulling their money and putting it into online where they can quantify their results through use of metadata. So that leaves the broadcasters with less money for commissioning, which means the audiences are offered less and are moving even more online. As content producers we are constantly wondering how we can monetise a space that is becoming more and more fragmented."
Furthermore, the new gatekeepers have not come from a traditional TV background- they are telecommunications companies and device makers.
There are upsides however.
"The future, particularly with faster broadband, will enable us to exchange ideas very quickly with international partners," Gurney said.
The second presentation was given by Evan Manolis, group senior product manager for AV at Samsung Electronics Australia. He discussed the company's three year process to bring convergence technologies and content to televisions. He said the television is now very much an entertainment hub, and his company has partnered with some of the biggest content partners in Australia. Moving forward about a third of Samsung's televisions will be Internet-connected smart TVs.
He also talked about the Your Video function that is now embedded into TVs.  The service has access to tens of thousands of videos that can be bought as you please on a pay-per-view basis. In  Australia however there is a lack of content providers, can tie into freinds' recommendations through Facebook, and also integrate your own video content.
He also described Samsung as one of the new gatekeepers described by Gurney. The company has brought sport to its TVs through its tie-up with Telstra Bigpond, and is signing up other content details across Australia. Eventually Samsung will enable Australians to watch foreign television stations live on its television over the Internet.