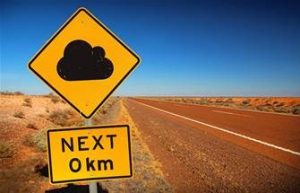 One of the reasons I was so enthusiastic about the NBN as it was originally envisioned was its promised ability to level one of the great inequities of modern life – that people in regional and remote Australia should be second-class citizens in Australia's digital society. I've long believed that in a digital society no one should be disadvantaged simply as a result of where they live. At last a solution was at hand.
While the NBN will undoubtedly leave many regional Australians better off, the network has a lot of ground to make up before it matches the early rhetoric. Having spent time speaking to people in regional Australia about the 'broadband drought', through engagements in places like Longreach and through the Broadband for the Bush Alliance (you can read the communique from this year's conference, which calls for the creation of a remote telecommunications strategy, by clicking here), it's easy to see how a lack of digital connectivity has left many communities well behind their city-dwelling counterparts.
Digital connectivity is not just about having access to the world's information, commerce, entertainment and education services. It is about building up capabilities in local communities such that local service providers can retain their relevance to those communities. Businesses in towns that have been slow to get decent internet find themselves not only having missed out on the advantages that come through access to the network, but they have also missed out on years of learning on how to make that network work for them.
It's an issue that is in part reflected in this story for CRN, where I look at the impact of the data drought on the utilisation of cloud services by regional businesses.